Have you ever wondered what life would be like if you were a Sim?
It is no wonder that playing The Sims is actually really relatable. People often create a Sim in their own image.
Your Sim will also go through all stages of life, and you will have to make important life choices, ranging from relationships, career opportunities and how many children you want. You feel the pressure to succeed and live in the most beautiful house in the neighborhood. All this while managing your basic needs and maintaining relationships. This cannot be considered a game anymore — this sounds like pure agony!
If you're in an identity crisis, you may be a bit overwhelmed by all the life choices you have to make. Maybe you're unhappy with the life you currently have in the real-world. The Sims could prove to be a fun way to play with the thought of living differently.
With so many similarities between The Sims and real life, maybe The Sims can teach us a thing or two about life in the real world. 
What if we would use The Sims as a tool for our own self-development?
What is The Sims again?
The Sims is a popular video game series that lets you create digital characters known as "Sims" and manage their daily lives and activities. The game mimics aspects of real life, and allows the player to try out different professions, hobbies and life choices. The Sims lets you live out your wildest dreams. You can become a firefighter, an artist, a secret agent, or work at a fast-food restaurant.
Regardless of whether you like to put out fires or fire up the grill, both professions require sacrifices. In The Sims you can freely experiment with different scenarios and explore the consequences of your choices.
Think of it as a life simulator.
Maybe you still have The Sims 2 or 3 laying around the house. Now is the time to wipe the dust off your copy. The Sims might just hold the secrets to unlocking the mysteries of everyday life! Let's discover the unexpected ways that The Sims can help you live your best life.
What can we learn from our Sim?
When you start The Sims for the first time, you will be asked to create a character. If we design the Sim as a virtual representation of ourselves, we immediately set ourselves a fun challenge.
How do you perceive yourself?
Are you happy recreating yourself, or do you leave some features out?
In the Sims you can remove your belly without lifting a bar — by simply dragging a bar. Make those chubby cheeks of yours a little slimmer and give yourself a new nose. Make your skin a little paler. If only it were that easy in real life, right Michael?
After modeling your appearance and picking a clothing style, you will also choose your personality traits. These form the basis of the lifelong goals your Sim likes to pursue.
Of course, life in The Sims is just a game and doesn't take into consideration all of life's variables. Also, you could easily enter cheat codes that gave you an infinite amount of money. Rosebud is the key to happiness. I could easily buy a house in The Sims as a 30-year-old, and immediately got laid by the neighbor within 30 minutes!
Just goes to show that video games are completely unrealistic.
Making Life Decisions in The Sims
Fulfilling your basic needs (in The Sims)
Your Sims have basic necessities, each of which are represented by a bar that ranges from red (empty) to green (full). These 6 basic needs are: hunger, hygiene, bladder, energy, social, and fun.
Making poor decisions for a Sim can have a range of negative impacts on their life in-game. Some examples of poor decisions that can negatively impact a Sim's life include:
Neglecting their basic needs, such as hunger, thirst, hygiene, and sleep.
If a Sim does not fulfill their basic needs, their mood and overall well-being will suffer, and they may become ill or unhappy.
Ignoring their relationships and social interactions.
If a Sim does not maintain their relationships and socialize with other Sims, they may become lonely and unhappy, and their relationships may suffer.
Failing to manage their finances.
If a Sim does not manage their money effectively, they may become in debt and unable to afford their basic needs or pursue their goals.
Making poor career choices.
If a Sim does not pursue a fulfilling career, they may become unhappy and unfulfilled in their work, and may miss out on opportunities for advancement and success.
Engaging in risky or unhealthy behaviors.
If a Sim engages in activities such as smoking, drinking, or taking drugs, they may suffer negative consequences, such as illness or social isolation.
Whenever one of the basic needs is not met, this will distract your Sim from the task at hand and it becomes unmanageable. Whatever the activity, he is constantly disturbed by one of his deficiencies. The Sim becomes tired, agitated, or so grumpy that his whole thought process is impaired. Your Sim gets out of control.
If you don't want this to happen, you need to keep your energy bars full.
Let's apply this wise life lesson to our own life.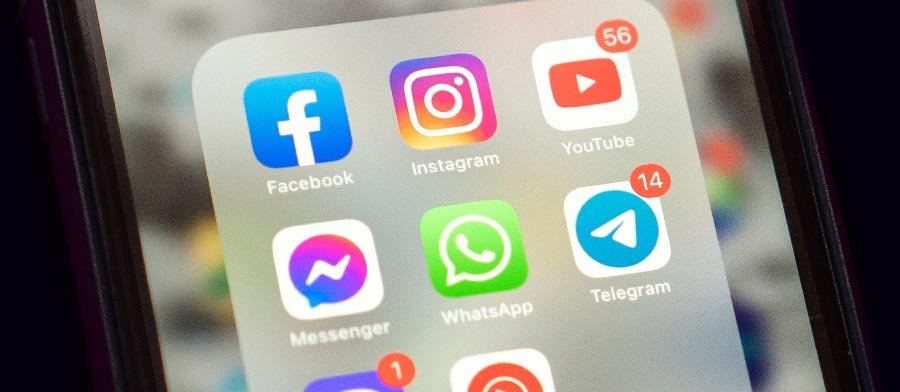 How To Play The Sims in Real Life
Fulfilling your basic needs
In real life, you also have basic needs. Unfortunately, these are not displayed so conveniently and simplistically with six bars. But you could approach it that way.
As soon as your Sim watches TV, then his Fun-meter fills up. You could also approach watching TV or watching TikTok as filling up your own fun meter. How much fun do I get out of activities? And how much fun do I need in my life?
Every one needs to have a little fun now and then. But at some point, that Fun-meter is almost or completely full. At that point, you better get up and spend your time doing something else. There's more to life than relaxing.
Creating your dream life
You have aspirations. What are the things you want to achieve in life?
You can use The Sims as a thought experiment. If you were to create a better version of yourself in the game, what would it look like? What career choices would you make? What hobbies help you develop your skills? Do you spend more or less time with friends and family? Are you indoorsy or outdoorsy?
What if you pursued your dream of becoming a pilot? How do you spend most of the day? How many children do you want? Will you adopt a pet? (That will cost you – literally, you must pay for the $39.99 DLC). It's made by Electronic Arts, after all.
The Sims can provide a safe and controlled environment for players to experiment with different scenarios and choices, and explore the consequences. It teaches us to spend our time wisely, and keep track of our resources. If you mess up, by accidentally killing your neighbour after starting a fire in her kitchen, you can pretend nothing happened. You can say sorry to the Grim Reaper and learn from your mistakes. Or just restart the game.
Using The Sims for Self-Improvement
The Sims can serve as a tool to improve your own life.
You can experiment freely and try out various scenarios. This way you can get an understanding of the consequences that come with decisions that you make in your own life. And it's a lot less serious and frightening to make wrong life choices within the game.
If you think that your Sim is better off than you, you may want to take a Similar approach to life.
A surprisingly simple solution for satisfying sessions of simulating a successful life and soul-searching.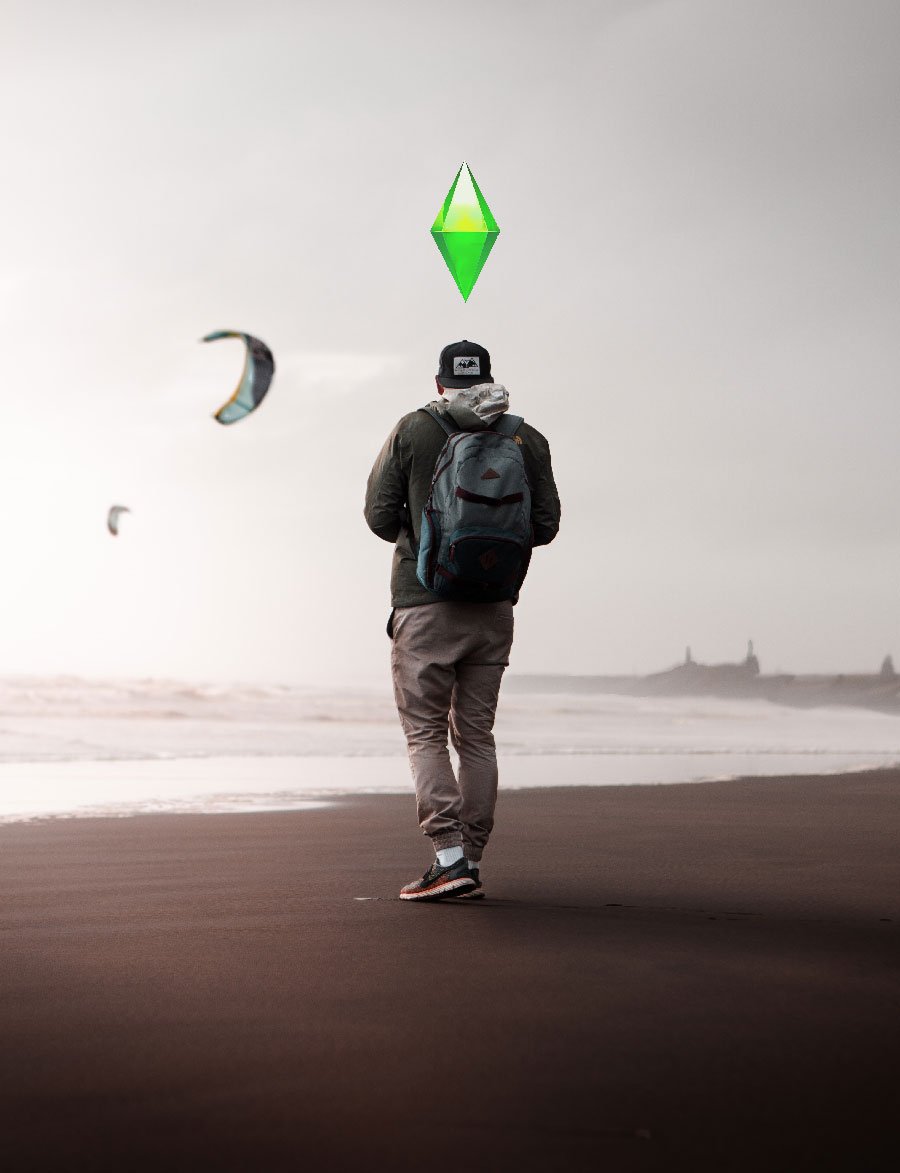 Level 3: New Horizons
Visualization exercise
Your vision has been clouded for too long. Pick a new destination for your journey and set sail to your desired future!
You can learn a lot from YouTube if you know where to search. Here's a list of nine YouTube channels that actually teach you something.