Ahhhh…. Home sweet home.
Your friends are close, you know where to get the best tacos, and you never get lost. 
While a familiar environment is comfortable, this bubble also causes you to miss out on new experiences and opportunities that help you grow as a person. If you stay in the same place for too long, there's a danger that your zest for life will diminish and you'll fall into a rut that is hard to get out of.
Therefore, it's vital to step out of your comfort zone every now and then. I think the best way of doing so, is living abroad for an extended period of time.
Travelling is NOT the same as Living Abroad
Going on a holiday to a far-away place for a few weeks can be a fun and exciting experience. But let's be real, it's very different from actually moving somewhere for an extended period of time, like a half year or more.
During a holiday, you're often on a tight schedule.
You try to see and do as much as possible in a limited amount of time. You move quickly from place to place, as you want to see all the highlights before you get on your plane back home. Working is out of the question; you're on vacation! Your week looks completely different from that of a local, as you don't need to develop a work routine.
Your experiences will mostly take place on a surface level. You don't have the time to build relationships with the people and get to know the culture.
Moreover, in popular destinations, a completely revamped culture has been established for tourists. To make tourists feel at home, businesses will cater themselves to the needs of big-spending tourist. In the main streets you'll find an H&M, Zara, Pull & Bear, a wide variety of international restaurants with English menus, tour guides to take you past the city's tourist attractions, bars playing your favorite genre of music, and so on. Sure, there will still be some local twists to the formula, but you will feel like a watered-down version of the real thing.
For instance, Cancun in Mexico is catered to young Americans going on spring break, with many bars and clubs featuring American music and drinks. Or consider how Dubai has become home to luxury shopping and futuristic architecture, where women are free to wander around without covering their hair and people are allowed to indulge in alcohol (if you're not a Muslim). Camels are no longer used to traverse long distances through desert terrain, but rather to give an overweight tourist a pretty picture for her Instagram.
The prospect of tourist spending quickly bids local culture goodbye. Therefore it will be almost impossible to get an authentic perception of local customs, traditions, and way of life. To truly understand a culture, you need to immerse yourself in it for an extended period and experience it firsthand in areas that are not crowded with tourists. Only then you'll get to fully appreciate and understand the richness and complexity of the local culture.
Personal Growth
Living abroad can be a transformative experience.
Going to a new country means starting with a blank slate. You leave behind everything you know and venture into the unknown. This is especially true when you decide to travel alone. You can no longer lean on any of your friends. Sure, this can be daunting, but see it as an opportunity! You can be whoever you want to be in this new place. You can reinvent yourself and adapt aspects of your identity that you've always wanted to change or improve.
During your trip, you'll meet a lot of people in a short period of time. This means you have to introduce yourself again and again, and thus also have a chance to decide how you'd like to introduce yourself. It is like an elevator pitch, in which you can try to sell yourself to someone in a few sentences: I am interesting.
You could even treat these introductions as a thought experiment. Play around with how you answer the questions that come your way. For this one time, you get my permission to lie about yourself. You can highlight certain aspects of your life and leave out the things you are less happy about. If you're introducing yourself to some random guy in a hostel, just pretend you're already working your dream job. How would a more successful version of yourself introduce him/herself? Your friends are not around to point out that you're lying. And that poor guy at the hostel doesn't know any better; so what's the harm?
As you navigate unfamiliar social norms and learn to communicate with people with different backgrounds, you will develop your conversational skills. You'll need to actively engage in conversation and ask questions. You'll find yourself opening up to people from different walks in life and have conversations you never had before.
You will face a lot more challenges than you would at home, as you need to adapt to new situations and cultural differences. This will help you become more self-reliant and independent. You will learn to trust your instincts and rely on yourself to solve problems. This newfound independence will not only help you in your travels, but will also serve you well when you get home.
Spend half a year abroad and you will grow in ways that you never thought possible. I am almost certain you will return home with greater self-confidence.
Cultural Immersion
As mentioned earlier, the cultural differences are greater when you move away from the tourist areas and expose yourself to the local culture. Especially when you pick a country that sharply contrasts with your motherland. There might be a little culture shock; embrace it. Different customs may become apparent in the most mundane, everyday tasks.
If you move to Spain, you better get used to the concept of siesta. The whole country shuts down for a few hours in the afternoon so people can rest. As a tourist, this can be rather inconvenient, because you don't really want to conform to something like that on your vacation. But once you move to Spain, you'll settle into the rhythm, and might even take a nap in the afternoon yourself. Thanks to siesta, you'll have more energy for fiesta!
In Southeast Asia and the Middle-East, people generally don't use toilet paper, they prefer to use a bum gun. This is a – sometimes extremely powerful – jet of water that cleans your anus. The first few times it feels a bit funny, but after that you can't get enough of it. This is true for anything anal, really.
As such, you will find that every destination has its own strange customs.
But the differences also become evident in almost every aspect of human life. For example, how people communicate with each other, how honest people are, how women are treated, what their eating habits are, how prevalent racism is, how noisy the streets are, how much time people spend outside, how many policemen roam the streets, how many people carry a gun, how freely the LGBTI+ community is able to express themselves, how religious the people are, how much risk people take; the list goes on and on.
Picking the right culture for you
If you are looking to change something about yourself, choosing the right country can help you tremendously. Being in the right surroundings can make achieving your goals so much easier. If you want to learn English, definitely don't go to France.
Below are a few examples of personal goals and which destinations would be suitable for them.
Goal
Suitable Destinations
Get rid off your alcohol addiction
Middle-East, Somalia, Sudan
Get rid off your drug addiction
Middle-East, Singapore, Malaysia, Indonesia, The Philippines, China
Become more spiritual
India, Bali, Kyoto
Lose weight
Countries with healthy diets (Japan, Spain, Israel, Iceland, Norway)
Physically active countries (The Netherlands, Germany, Romania, Russia)
Low-traffic cities (Copenhagen, Dubrovnik, Florence, Venice, Valencia, any place in The Netherlands)
Expensive countries like Switzerland (you won't be able to pay for food)
Improve your English
North America, Great Britain, New Zealand, and Australia (to some extent)
Become cultured
Anywhere outside the US 😘
Get closer to nature
Mountainous or forested landscapes, islands
Start a remote business
Cheap countries with decent internet (Thailand, Bali, Colombia, Mexico, Portugal)
Find peace and tranquility
Alaska, Scandinavia, The Alps
Become more rational, punctual, honest, or individual
Northern-Europe
Get in touch with your emotional side, become more compassionate
South-America, India
Become more a better dancer, or more flexible
Latin-America
Save money
Cheap countries (South-East Asia, South-America, Africa)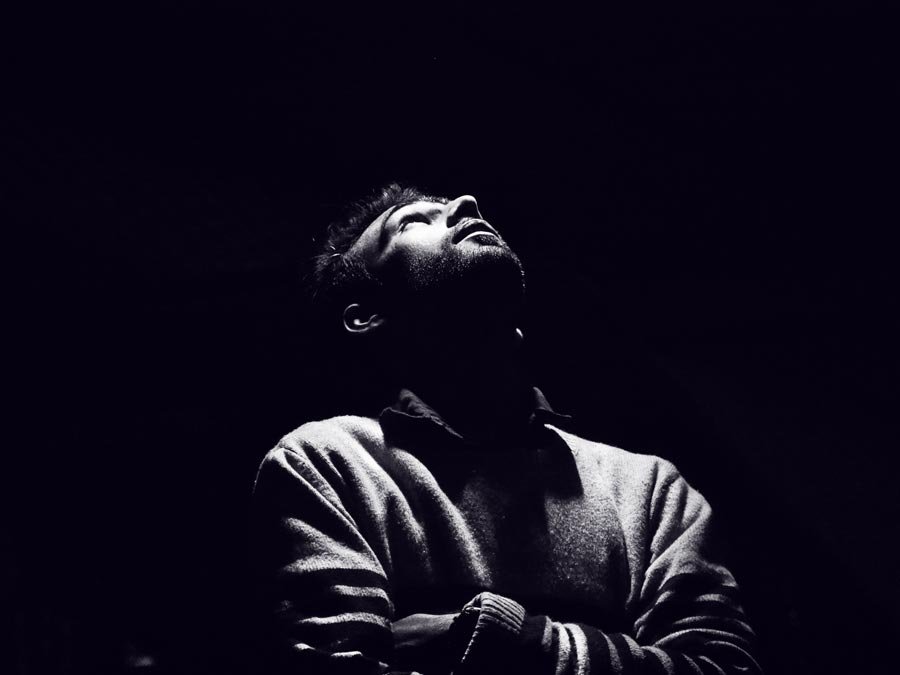 New Perspectives
Living abroad can have a profound effect on how you perceive your hometown when you return. You look at the environment you took for granted with different eyes.
You will find that after coming back you are still in a sort of discovery mode. You'll notice the unique architecture of buildings you once overlooked. You visit stores and restaurants that you used to walk past. You take pictures of the pretty places you used to take for granted.
Living in a different environment can also make you more mindful of how your surroundings affect your life. It's as if you hit a reset button that allows you to re-evaluate how your life is structured. Maybe you decide to stop participating in the rat race and to make more time for yourself. Or you take up new hobbies or activities you've picked up while living abroad.
Your social relationships may also shift when you return home. You've been away for a while, but the bond with your family will likely be stronger. Your friends will be eager to welcome you back into their arms. And maybe you've lost a few people, too; then you'll immediately discover who your real friends are.
Ultimately, moving away can give you a new appreciation for what you have at home. Sometimes you have to distance yourself to get closer.
New Memories, Experiences and Friends
Besides the new perspective on your own country, you come back with a collection of photos, experiences and great stories. These will be memories you will cherish throughout your lifetime.
During your time abroad, you had the opportunity to meet countless people from all over the world, far more than you would have had the chance to meet in your hometown in the same amount of time. This is because people who travel are often more open and outgoing, and are eager to make new connections and friendships. You too became more receptive to making new acquaintances, and found yourself readily striking up conversations and forging bonds with people you would never have met otherwise.
"The journey changes you; it should change you. It leaves marks on your memory, on your consciousness, on your heart, and on your body. You take something with you. Hopefully, you leave something good behind."
~ Anthony Bourdain
Take the Leap!
All well and good Daniel, but how am I supposed to afford all this? Not everyone has the luxury of staying away for 6 months; do you know how much savings that takes!
Of course, I don't know how much money you have and how feasible it is to stay away for months. But I do have a few tips. And you basically have three strategies:
Save money. Each month, set aside a chunk of your salary for your trip.
Work abroad. Start working for a company in the country you want to go to. For instance, work at hostels, as a language teacher or as au pair.
Become a digital nomad. Work remotely for a company in your home country, become a freelancer or start your own online business.
To get a good idea of how much money you'll need to survive in a country, check out Nomadlist.com There you'll find the estimated cost of living per month for each popular destination.
If the idea of going away for several months scares you, keep in mind the following:
Don't worry about losing friends or missing important events. I can guarantee that if you spend six months away, you will experience more than you would have if you had stayed. And when you return, it will seem as if nothing has changed. Your environment will remain largely the same, but you will have grown as a person on the inside.
Living in another place will have a magical effect. You don't have to stay away forever. If you return home after six months and decide that it's where you want to be, that's perfectly fine. You will be even more certain about it.
Or maybe you've grown so much as a person, that you've outgrown your hometown. That would be a very valuable realization as well.
How To Become a Digital Nomad
Becoming a digital nomad has become extremely popular. In this first part of the series, we explain why the interest in digital nomadism has skyrocketed.
Being a digital nomad almost sounds like too good to be true. Traveling the world while taking your work with you. What are the downsides and benefits?
There are 3 types of digital nomads, with varying degrees of independence and security. Let's see what differs remote employees, freelancers and entrepreneurs.
Discover the top digital nomad jobs that nomads around the world are doing successfully doing, and how you can work while traveling as well.