During the Renaissance in Europe, the concept of the homo universalis was born: a complete human being who distinguishes himself in multiple disciplines. Leonardo Da Vinci, with his art and scientific contributions, is often seen as the embodiment of homo universalis.
In our time, too, people are engaged in multiple disciplines. But at the same time, so much has changed since the Renaissance. Is our ideal image of the complete human still the same, or do we need to paint a new one?
What would the Homo Universalis 2.0 look like?
What is a Homo Universalis?
A homo universalis refers to an honorable person who develops all of his/her faculties and skills. This person has not only made contributions in science, but has a legacy in the arts, as a writer, with philosophical thought, or any other disciplines. You have to excel both intellectually and creatively.
It is someone who makes the best use of the body they were born with – not only the brain, but they also take care of their physique. It a total mensch.
It is not enough just to be a genius, sorry Einstein and Curie. You two were too focused on science to be entitled to the label uomo universale. You could have done with a little more exercise and picked up a paintbrush once in a while.
Homo Universales of the Past
The concept of an aspirational ideal human was formed during the Renaissance, in which luminaries of the past were sometimes labeled as uomo universale.
Aristotle is commonly seen as the first homo universalis. Others include the medieval Persian philosopher Al-Biruni (973-1050), the German female all-rounder Hildegard of Bingen (1098-1179), or the versatile Spanish-Berber philosopher Averroes (1126-1198). Perhaps you can include other polymaths like Leon Battista Alberti, Michelangelo or Benjamin Franklin.
But when you want to meet the overlord of all homos, the embodiment of the ideal of the homo universalis, we should pay a visit to Leonardo Da Vinci.
What did Da Vinci do exactly?
Leonardo da Vinci (1452-1519) was a painter, architect, inventor and contributed to scientific advancement.
Back then and still today, he is best known for his art, including the Mona Lisa and The Last Supper. But during his lifetime he was active in countless areas, although he did not get credit for this until after his death. Nowadays, he is renowned in the fields of – take a breath – civil engineering, chemistry, geology, geometry, hydrodynamics, mathematics, mechanical engineering, optics, physics, pyrotechnics, and zoology.
Largely self-educated, he filled dozens of secret notebooks with inventions, observations and theories about pursuits from aeronautics to anatomy. His drawing of the Vitruvian man is iconic: a naked dude with his arms and legs apart, inscribed in a circle and square. Not only does this teach us about the proportions of the body, but makes Da Vinci simultaneously the discoverer of jumping jacks.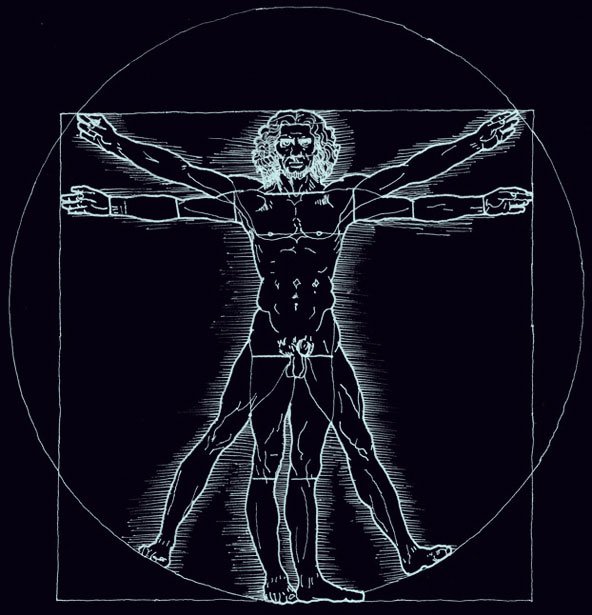 To him we owe such things as proper scissors, helicopters and the double hull in ships. Also, thanks to him, we can jump out of an airplane without ending up as a smoothie. He made airplane sketches about 400 years before the Wright Brothers first took flight, and he was also the creator of the parachute.
The Perfect Environment for a New Homo Universalis
Our era is a lot different than Da Vinci's.
Being a painter has become a liberated profession; you may pick up a brush even without a commission from a king or church. Millions of people are amateur photographers, write philosophical blogs, become life coaches or perform sports professionally. The range of things we can do has become wider, because of technology, social development and the relatively peaceful period in which we live.
Focus on the Self
Our world is becoming increasingly individualistic. Individualism has the philosophical standpoint of putting yourself first. You start from your own strengths and work with what you were given at birth. This has helped us tremendously in developing ourselves. In the Western world, the vast majority have one or more degrees. Each new generation is the best-educated generation ever.
As a result, our standards have been raised.
But at the same time, studying Philosophy does not make you a renowned philosopher. 4,000 likes on the drawing you posted on Instagram does not get your work into a museum. To win the half marathon in your village may be an achievement for you, but it does not make you an Olympic Gold winner.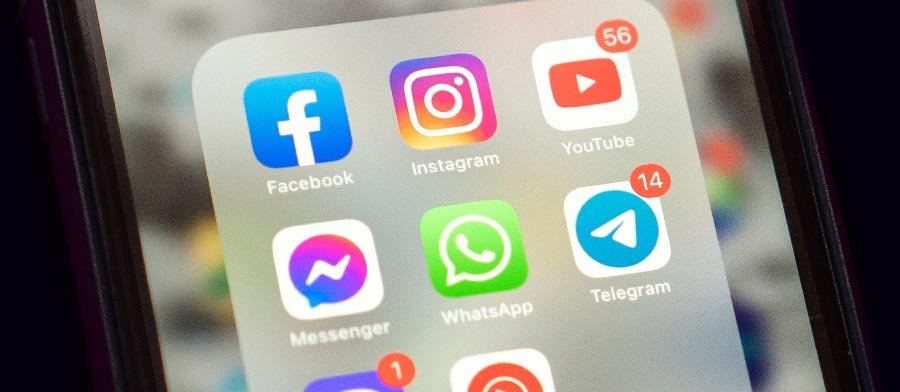 Development of the Average Man
It's also not surprising that you have to accomplish more and more to be exceptional. In the days of Da Vinci, the world had about 461 million inhabitants, now the world has more than 17 times that number. Whatever you do, there is always an Asian who can do it better.
We are living in the communication era, with an unprecedented global exchange of ideas and creations. Anyone with stable Wi-Fi can create and publish writings, music, film or art. In addition, the computer has significantly expanded the capacity and storage space of our brains and we have access to more information than we can possibly fathom in millions of years. The Internet has made knowledge gathering and talent development accessible to two-thirds of the world's population.
In these times of globalization, a homo universalis can arise anywhere in the world. I think the only two prerequisites are a computer/smartphone with internet and a stable environment that provides for all basic needs.
So, what is stopping us from becoming the new homo universalis?
The Ideal Incubator
Our environment seems ready to produce a new homo universalis. The necessary technology is here and we have a huge pool of geniuses. But I don't think we have a ready answer to the question of what the modern all-rounder should look like.
Social discourse is often about incidents and less about the bigger issues and where mankind is headed. People are obsessed with news, but not with exploration. Hence, we sometimes lose sight of the bigger picture. We are always zooming in, and hardly anyone is zooming out.
So let's outline our ideal human being. And who knows, maybe establishing a modern homo universalis will usher in a new Renaissance.
Can we still take Da Vinci as an example, or should we establish new values for the modern homo universalis?
Designing Homo Universalis 2.0
In order to conceive of Homo Universalis 2.0, we can first consider the OG embodiment of the ideal, multi-talented human being: Leonardo Da Vinci. The Homo Universalis 1.0, if you will.
The Seven Principles of Da Vinci
Based on Vasari's biography, Michael Gelb has distilled seven principles from Da Vinci's work that concisely capture his perspective on life. It outlines a moral framework in which the ideal human functions:
Curiosità – an insatiable curiosity and urge to learn continuously.
Dimostrazione – willing to test knowledge in practice and learn from mistakes.
Senzazione – refinement of the senses to increase the quality of human perception
Sfumato – there is no one truth, but diversity and subjectivity.
Arte/Scienza – art and science must operate in harmony.
Corporalita – taking care of one's own physical body
Conessione – understanding the interconnectedness of all things – totality
What does the Homo Universalis 2.0 look like?
But in our time, humanity is struggling with different challenges than Da Vinci's contemporaries did. There are major issues in front of us, in ecology, climate change, social responsibility, compassion, democratic leadership, censorship, and international tolerance.
How should we view homo universalis in today's light? What moral values and requirements must a homo universalis live up to in the present day? Is it important that someone fights for sustainability, equality, diversity, and treats employees well?
This requires a social debate about the values attached to the people we want to become. In the second update of the homo universalis, I would add being kind to the Earth and other people, and elaborate a bit on some of Da Vinci's values.
Kind to Earth
It is important that a homo universalis uses his skills for the greater good. A world-changing artist, politician and scientist who achieves his goals by exploiting Earth's resources – that is not something we should encourage, is it?
From this, you can automatically infer that someone is not materialistic, uses products for their intended life span, or repurposes them after their use.
Kind to Others
This one does speak for itself.
Jeff Bezos, and his employees who are forced to pee into bottles to meet Amazon's targets, will never be able to win the award for aspirational man of the decade. You cannot exploit your employees and reap their benefits by means of a form of modern slavery that lacks basic working conditions.
The next homo universalis is unlikely to be found in the Fortune 500. He/she is not someone who uses his elbows to climb up the corporate ladder.
A Thinker and Doer
For the documentary Machine That Changed The World, Steve Jobs talks for 50 minutes about the future after 1990. In it, he explains the power of people who not only conceptualise things, but also put them into practice. Everyone has ideas for making the world a better place. But a do-mentality is required to achieve ground-breaking results that have a lasting impact on humanity. This builds on Da Vinci's principle that you must be willing to test your thought experiments in practice.
My observation is that the doers are the major thinkers. The people that really create the things that change this industry are both the 'thinker-doer' in one person. And if we really go back and we examine, did Leonardo [da Vinci] have a guy off to the side that was thinking five years out in the future what he would paint or the technology he would use to paint it? Of course not. Leonardo was the artist but he also mixed all his own paints. He also was a fairly good chemist. He knew about pigments, knew about human anatomy. And combining all of those skills together, the art and the science, the thinking and the doing, was the exceptional result.
And there is no difference in our industry. It's very easy to say, 'oh I thought of this three years ago.' But usually when you dig a little deeper, you find that the people that really did it were also the people that really worked through the hard intellectual problems as well.
~ Steve Jobs
Healthy and In Shape
Da Vinci's seven principles already mention taking good care of your body. But I want to mention it here again, because I think we have lost sight of what is actually healthy. Fortunately, due to social pressure, emaciated models are no longer the epitome of beauty. But we have now gone in the opposite direction, whereby unhealthy living is being promoted.
Fatshaming still appears to be a heavy topic. Big companies like H&M, Sports Illustrated and Victoria's Secret have, under pressure from a vocal public opinion and fear of exclusion, made adjustments in their commercials and catwalk shows. They now give models who do not solely live on caesar salads and kombucha a chance to be on the billboards. In front of the camera appear women with birth defects, armpit hair, amputations and also, yes, women with clear forms of obesity.
What should we think about this in light of the 'ideal human'? Personally, I have no problem with people with birth defects receiving a platform. Or if someone has lost an arm in an accident, that doesn't mean that the versatility of that person has immediately diminished. Also, women with an amputated arm do have the advantage of not having to shave their armpit hair. At least there will be no arguing about that beauty ideal.
But when it comes to deliberately choosing unhealthy lifestyles, I draw a line. I don't think we should give people who are morbidly obese a stage (they might break through it). A homo universalis should be in shape and thus set an example for younger generations. It also makes sure that this person can walk around the earth for a longer time, and thus be of greater significance, without his/her blood vessels clogging up.
A Female Homo
Women with revolutionary ideas used to be burned at the stake. But fortunately, women are now so far emancipated out of the kitchen, that we can increasingly savour the power of women. There is more room for women to excel in multiple fields and we see more and more inspiring women in the foreground. I can't think of a reason why the next homo universalis cannot be called Leonarda.
The world once dominated by powerful men is increasingly becoming a world of both sexes, and female ideals are becoming more visible. Perhaps the ideal image of women is also fundamentally different from that of men. Perhaps things like motherhood, responsible parenting, emotional connection and rapport are valued more highly for them.
If our value systems give greater priority to more feminine values, the future will see a massive shift in the definition of perfection. I am eager to see this happen. My stance has always been the same: when you have perfected the ultimate sandwich, you should get some credit for it.
Balanced value systems can lead to a more inclusive world, regardless of gender. Or maybe all the equality and cancel culture talk will lead to a human universalis, because I'm sure not everyone feels included by the word homo.
Checklist for the Homo Universalis 2.0
In conclusion, to become a homo universalis you must meet this checklist:
Curiosity and eagerness to learn continuously
Willingness to experiment in public
Refinement of the senses to increase the quality of your perception
Remain open to other perspectives, diversity and subjectivity
Let art and science must work in harmony
Take care of your physical body
See matters in their totality
New in version 2.0 (also available for females!):
Have a positive impact on the climate and your environment
Be kind to your neighbour
What are values that your ideal human being should live up to?
Questions on Morality
Da Vinci's 7 principles, mentioned above, primarily describe moral values. In this day and age, there are also strong, unwritten moral rules. When I think of a homo universalis, I also immediately think of being an example for society. But at the same time, the homo universalis needs to push boundaries and revolt against the established order. So how important is it to be a flawless do-gooder?
100% Impeccable Behavior?
If someone is making the earth better in nine areas, but at the same time is an anti-social person with a strongly dissenting political opinion; are nine out of ten check marks good enough? I wouldn't be surprised if a potential homo universalis could be cancelled by a "wrong" opinion these days.
Must the homo universalis be an almost supernatural person; with long hair and a beard as if it's some next reincarnation of Jesus? It is no wonder that people are only praised to heaven after they die, like Jesus on Ascension Day. The impact of that person's art or discovery is often not felt until decades or centuries later. Can we therefore only appoint homo universales for the previous century and prior?
Übermensch?
My ever so friendly neighbors – the Germans – boasted Nietzsche as one of the most influential modern thinkers of the late 19th century. In his thinking, he outlined a new, self-effacing kind of human being. It is something very reminiscent of the homo universalis.
Nietzsche argued that this human being would be a product of the constantly manifesting "will to power." It would eventually bring about a new evolution of man; a completely new ancestor to all human beings in the family tree. In Pokémon terms, if you see a primate as a Charmander, then man is a Charmeleon and we should try to strive for a Charizard – the übermensch.
Not everyone immediately got to catch all of Nietzsche's thinking, but at least some Austrian guy felt really inspired. He invaded Poland and started bombing cities around Europe with his Blastoise – I mean, Blitzkrieg. The idea of an übermensch was misused by the Nazis as reasoning to exterminate "üntermenschen" (Jews, gays, anyone with too much of a tan).
Building upon Nietzsche's ideas of a total person is not really an option. The übermensch is a touchy subject because it is implicitly linked to Nazism. Promoting Nietzsche or asking whether your German Uber driver is human can lead to being called a fascist and Nazi. Perhaps rightly so, exterminating supposedly inferior people is not really something we want to witness again.
Self-Made Men?
In 1946, just after the end of the war, the Allies designated more than 30,000 titles as Nazitic. Millions of books were seized and made into pulp. All kinds of works of art were also confiscated and never saw the light of day.
Europe had to be rebuilt, and our big brother came to help us. The American Dream moved to the foreground with the image of the Self Made Man; building an empire that serves millions of people with your own hands. The success of CEOs was measured in number of employees, turnover, share price value and commitment to the job. The bigger, the better. But at the same time, families were neglected and working conditions were introduced that were almost inhumane.
Would you have asked at the time what should really be an element of a homo universalis 2.0, you probably got answers such as hard work, entrepreneurship and power. Is being a tycoon still a dignified pursuit? Was that really a homo universalis, or more of a homo economicus?
Homo Universalis of the 21st Century
Da Vinci was already a respected artist during his lifetime, but in all his other disiplines he was not playing a meaningful role. His contemporaries often did not fully appreciate his genius, it was only after his notes were published post-mortem that his work actually made an impact on scientific advancement.
In a similar way, there may be homo universales among us today who are yet to be appreciated. And we will never know what knowledge is gathering dust in someone's attic in a box of old notes.
In today's zeitgeist, who would be a homo universalis? Do you know people who excel in multiple areas?
Elon Musk? Nathan Myhrvold? Richard Feynmann? Michelle Obama? Bill Gates, maybe?
I think it all depends on what scale you are using.
In Belgium, there was a TV program in which 100 Belgians competed to become Homo Universalis 2022. It was like The Bachelor, but with male and female contestants, and it was about things like memory rather than being well-endowed. The developer-analyst and part-time circus performer Wout Vanroose eventually came out on top. If you ever need another juggler for your IT department, you know who to call.
Homo Universalis Light
Not everyone has a Da Vinci in them. Besides, if there would be thousands of Da Vinci's, the benchmark would simply be broadened and you still won't stand out as THE homo universalis.
But surely, we can become all-rounders ourselves?
Education Does Not Encourage Versatility
In our education system, we are not encouraged to pick multiple disciplines. After all, school has to fit the work you can do with it. Subsequently, almost everyone takes one job at a time and, if you are fortunate, you have time for a hobby on the side. Especially people who thrive on alternating work dream of a life where they can spend every day on more than one thing.
But wouldn't it be great for everyone to have more flexibility, to develop yourself in multiple fields and crack your brain over various questions? I think each one of us can inspire others and contribute knowledge. We just need to look beyond the 40-hour work weeks that are now the norm.
The Ideal Version of You
But suppose you get compliments at work, volunteer at an elderly home, gave a TED talk or speech about sustainability and have a rooftop full of solar panels. Sometimes you'd spend hours pondering about solutions that will make the world a better place, and you share them with friends and on your personal blog.
And you have accomplished all of these things without wreaking havoc on your body. You are in shape, have excellent fitness, and all your organs have a great home to live in. Then you did pretty well, right?
That does sound like an achievable goal, rather than becoming the new Da Vinci.
You Cannot Excel in Everything
We're all shit at so many more things than we're good at. Steven Hawking may know everything about quantum mechanics, but he couldn't change a tire. I would probably beat him in a 5 mile race anyway, but by an even longer stretch if I punctured his tires.
(so is physique really that important after all, huh?)
But oy, what happens when we try something that we turn out to suck at? What if, for the first time in 10 years, we pick up a pencil and produce the ugliest sketch in recorded history? Are we then obliged to develop this non-existent talent to the point of excellence? Or is it also fine to accept that you are just incompetent in some ways? You can't be good at everything, right.
I think becoming a light version of the homo universalis is for everyone. A well-respected person, no matter what room you enter. I think that's a wonderful thing to aspire to. But you must first imagine what that version of yourself looks like. This visualization exercise can help you do that.
Level 3: New Horizons
Visualization exercise
Your vision has been clouded for too long. Pick a new destination for your journey and set sail to your desired future!
You can learn a lot from YouTube if you know where to search. Here's a list of nine YouTube channels that actually teach you something.