Excuses are all around us.
People continuously come up with excuses, so they can be excused from changing. We tell ourselves that our life is bound to fail, because of factors or circumstances that are beyond our control. Austrian psychiatrist Alfred Adler called this a life lie. A false belief, a way of evading the responsibility for attaining our achievements by externalization. But very often, the changes we have to make are actually within our control.
In this article, I will dive into two different perspectives on past experiences and how excuses limit our ability to change. You'll read how to internalize change and start taking responsibility for who you are and become. Small hint: It starts by forgetting about the past and living life in the present.
The dominant role of our past
A great deal of who we are today and how we behave, is a result of what happened in the past. Events in your childhood and early adulthood have shaped the way you think, act, and interact with people close to you.
Every memory is connected to a certain time, a certain place, and to certain people. Memories are heavily influenced and based on feelings we had surrounding the event or experience. Recalling these past experiences can determine our present mood. Emotions are the end product of past experiences. Seeing a silly photo of your holiday with friends puts a smile on your face; remembering the argument you had last week may put you back in a mode of anger and thinking back to seeing the house you grew up in on fire causes sorrow. The stronger the emotion attached to an experience in life, the more memorable. Long term memories are created from highly emotional experiences.
95% of who we are by the time we're 35 years old, is a memorized set of behaviors, emotional reactions, unconscious habits, hardwired attitudes, beliefs and perceptions that function like a computer program.
~ Joe Dispenza
Freudian Psychology and Etiology
If we only focus on the past and try to explain things through cause and effect, we end up with determinism. Situation B occurred because of cause A.
The study of causation is called etiology. In etiology, you look for the causes and origins behind the way things are. It is the belief that if something happens in the present, you can find the reason for it in the past.
Take traumas, for example. When an event is so stressing that it exceeds someone's ability to cope, it may leave the mind damaged. People who have been exposed to a traumatic event may experience emotional effects long after the event occurred. The traumatic effects in the past can cause difficulties in present behavior. If a child was abused by his parents, this can cause him to mistrust authorities or even start abusing his own children.
This is a common standpoint in present day therapy, which originates in Freudian psychology. Freud's belief was that there should be a cause to unsavory thoughts and memories, although a person may bury them away in inaccessible parts of the brain. A person's psychic wounds cause present unhappiness.
Adlerian Psychology and Teleology
The Austrian psychiatrist Alfred Adler suggested that we take a different approach. He states that the past doesn't matter and that traumas do not exist. Quite a statement, that requires some more explanation:
We do not suffer from the shock of our experiences—the so-called trauma—but instead we make out of them whatever suits our purposes. We are not determined by our experiences, but the meaning we give them is self-determining.
~ Ichiro Kishimi in The Courage to be Disliked
Adler is not saying that the experience of abuse or other terrible incidents has no influence on forming a personality, but that nothing is actually determined by those influences. It's not about past causes, but rather about present goals.
Adlerian psychology places more emphasis on choices and values than Freudian psychology.
Teleology
Instead of looking for causes, we should study the purpose of a given phenomenon. To figure out why someone is behaving a certain way, we should find the end goal the person is pursuing. This is the study of teleology, rather than etiology.
The common assumption was that emotions are hardwired in our bodies and brains. But recent research shows that emotion is constructed in the moment. Emotions are therefore not inevitable and automatic. This would mean that we have more control over our emotions than we thought before. Emotions are the means to a goal.
Freud vs. Adler
Freud
People have no choice in shaping their personality
Present behavior is caused by the past (e.g. childhood)
Emphasis on unconscious process
People are motivated by things they lack
Adler
People are responsible for who they are
Present behavior is shaped by the future (goals orientation)
People are aware of what they are doing and why
People are actively seeking to improve themselves
Although Freud and Adler started out in the same discussion group they formed in Vienna, their philosophies have some stark contrasts. This lead to Adler disengaging from the Vienna Psychoanalytic Society to start his own school of psychotherapy.
I find more value in the uplifting psychology of Adler, because it puts individuals in a position to change themselves. It requires us to confront ourselves and disconnect personality and dispositions. It is about becoming aware of your thoughts and actions in the present. Instead of 'I was born a pessimist', it becomes: 'I have a pessimistic view of the world'. You cannot change the world around you, but you can change your perception.
The focus is on the future, instead of the unchangeable past.
No matter what has occurred in your life up to this point, it should have no bearing on how you live from now on.
~ Ichiro Kishimi in The Courage to be Disliked
The most common excuse
If you really want to change, you must confront yourself.
One of the most common excuses you tell yourself is:
"I can't help it, this is just the way I am."
But what you really mean to say is:
"I will keep doing what I'm doing, and I'm not responsible for what I'm doing, so I will not feel guilty if I keep doing it."
It is self-limiting and becomes a self-fulfilling prophecy. You remove the possibility of changing your behavior in certain situations and doing better. If you break this pattern of thinking, you start allowing yourself to change.
Take a moment to reflect, and ask yourself whether you make up excuses for not achieving your goals. To help you, I made a list of excuses you may recognize from your environment:
'I'm too old to start now.'
'Can't teach an old dog new tricks'
'Man, I wish I could draw, but I'm not creative.'
'I'm simply wired this way.'
'I always hated math as a kid.'
'I will never be a good planner.'
'A leopard can't change its spots.'
'If I only had 10% of the talent of Lionel Messi.'
'I come from a poor background.'
'It's not fair, her parents are rich and were able to give her anything she desired.'
'I've never done this before.'
'I didn't have the proper training or right teachers.'
'I'm too late to start a business in this/that area.'
'I could do it if wouldn't have a family to care about.'
'Everything I want to do has been done before.'
'I was not born in the right area.'
'I can't help it, it is part of our culture.'
'My body is not built for running.'
'I don't have the time.'
'That's not how I was raised'
'I've been doing this for 25 years.'
Stop making up excuses, start committing
People want to leave the possibility of 'I can do it if I try' open, by not committing to anything. They don't want to expose their work to criticism and certainly not face the reality that they might produce an inferior piece of writing and face rejection. It's people like them who talk that coulda, woulda, shoulda stuff. By not committing to anything, you are not able to move on.
If you keep making up excuses, you will never take the steps needed to grow. In 20 or 30 years, you will look back at your life with regret and wishing you did more. You will be more disappointed by the things that you didn't do than by the ones that you did do.
It's time to turn "I wish I had" into "I'm glad I did".
The past does not determine your future
Just that we have a poor track record of doing something, doesn't mean that we cannot improve and set a new record. You can change longstanding habits, you can acquire new skills.
Your thoughts determine your destiny, so you must think greater than how you feel. If you're stuck in the same memories and emotions from the past, you will keep creating the same life. Thinking greater than how you feel means letting go of the past, becoming truly present and envisioning a life you desire. Meditation is a tool to become present. In this state, you become able to rewrite the software of your brain. You can practice gratitude, increase your awareness and relieve stress.
If you are unhappy with who you are right now, stop your current lifestyle. Forget about your dispositions. Start living in the here and now and imagine a better future.
The past does not decide 'now.'
It is your 'now' that decides the past.
Our lives are full of little excuses that work self-limiting. We tell ourselves that our life is bound to fail, because of factors or circumstances that are beyond our control. But the arguments are often fallacies for not having to change and put ourselves in a position of risk. We like to leave the possibility of 'I can do it if I try' open, by not committing to anything.
We can try to explain everything through cause and effect and resign to the fact that everything is determined in the past. Or we can ignore the past, take responsibility for what we do in the present and attempt to change our behavior.
I prefer the second approach; we are not hard-wired, but we can rewrite the software of our brain.
Sources for Further Reading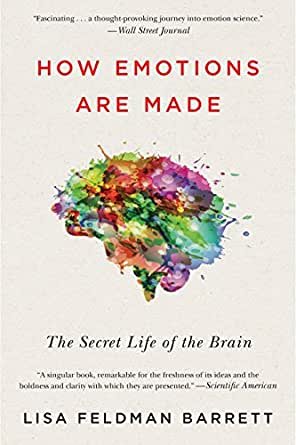 How Emotions Are Made
by Lisa Feldman Barrett
In How Your Emotions Are Made, psychologist Lisa Feldman Barrett draws on the latest scientific evidence to reveal that our ideas about emotion are out of date.
Her research overturns the widely held belief that emotions live in distinct parts of the brain and are universally expressed and recognized. Instead, she has shown that emotion is constructed in the moment, by core systems that interact across the whole brain, aided by a lifetime of learning.
Emotions aren't pre-programmed in our brains and bodies; rather, they are psychological experiences that each of us constructs based on our unique personal history, physiology and environment.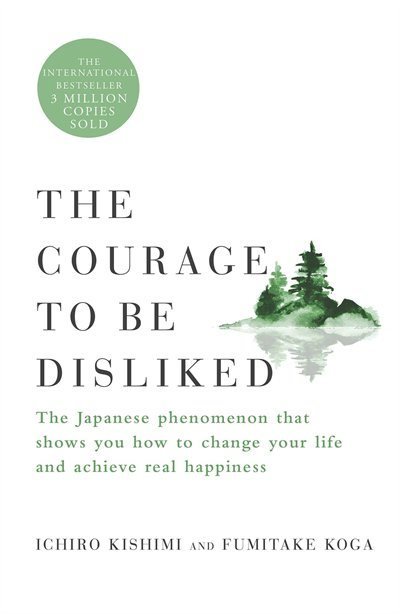 The Courage to be Disliked
by Ichiro Kishimi & Fumitake Koga
Based on the philosophy of Alfred Adler, the book follows a conversation between a philosopher and a young man. This format makes the topic very approachable.
The philosopher explains to his pupil how each of us is able to determine our own life, free from the shackles of past experiences, doubts, and the expectations of others. It's a way of thinking that is deeply liberating, allowing us to develop the courage to change.