It has never been easier to compare ourselves with other people. New technologies and social networks have made it possible to get a glimpse of other lives, without being in the same physical space. Our standards have increased, as we compare ourselves more often, with more people. Seeing people more successful than you, is likely to leave you with feelings of inferiority. It makes you wonder what on earth you are doing with your time on earth.
It is time to change your perception
Comparisons amount to nothing
The feeling of inferiority has to do with the value judgment of yourself, and only arises when you compare yourself with others. However, this comparison does not change anything about us. Wishing to be born in a different environment or to be more like someone else, only causes dissatisfaction with your current self. Fixating on what you are born with, does not change reality.
The feeling of inferiority is not a bad thing per se. It could be a stimulant to healthy striving and growth. It should inspire you to a pursuit of superiority; a pursuit to become the best version of yourself.
The Pursuit of Superiority
When you hear 'pursuit of superiority', you might think that it is a desire to be superior to other people. That you need to be on top of the pyramid, even if that means kicking other people down. But life is not a zero-sum game. Your success does not mean that someone else has to lose. You can grow without the need to be greater than other people.
A healthy feeling of inferiority does not come from comparing yourself to others, but it comes from comparing yourself to your ideal self. The pursuit of superiority is therefore an individual pursuit. It is the mindset of taking a step forward, not a mindset of beating other people. By looking at the world as a competition, with winners and losers, you will start to see everyone as an enemy. And even if you're among the winners, you will never have a moment of peace, because you'd think that everyone is waiting for you to slip and take over your position.
Enemies vs. Comrades
Instead of thinking that other people are your enemies, you should see them as comrades. Your life is a single player game, but there are other players out there playing a similar game. They cannot battle you. They cannot beat your high score. Every walkthrough is different, but some mechanics are similar, so you can exchange some tips and tricks with your comrades. Point out a shortcut. Show how to jump over an obstacle. Explain which buttons to press to KO your boss. (okay maybe don't do that)
If you start seeing everyone as a comrade, your time on this planet will be much easier. You will live in harmony with other players and find that there are plenty of people to help you.
Pick up your controller and never let go.
Comparing yourself with others may leave you with a feeling of inferiority. This is not a bad feeling per se, as long as it stimulates you to growth and healthy striving. It should inspire you to become the best version of yourself; a pursuit of superiority.
Life is not zero-sum. There is no competition, there is no need to kick other people down. Every life is unique and therefore only yours. Seeing other people are comrades instead of enemies, leads you to harmony and support.
Source for Further Reading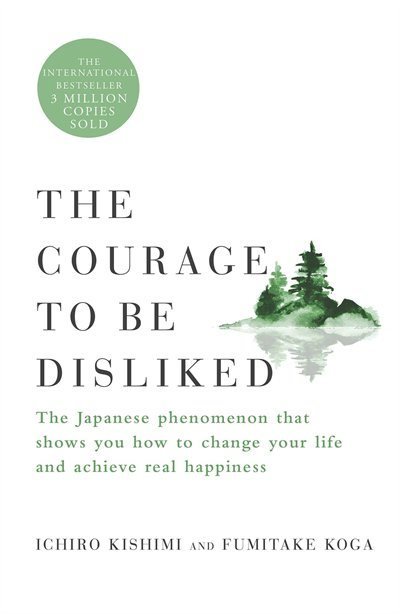 The Courage to be Disliked
by Ichiro Kishimi & Fumitake Koga
Based on the philosophy of Alfred Adler, the book follows a conversation between a philosopher and a young man. This format makes the topic very approachable.
The philosopher explains to his pupil how each of us is able to determine our own life, free from the shackles of past experiences, doubts, and the expectations of others. It's a way of thinking that is deeply liberating, allowing us to develop the courage to change.